Learning:
Using Big Data to Ask Big Questions
Chase Davis lays down some data science upon us to change how you think about the questions you're asking of your data
---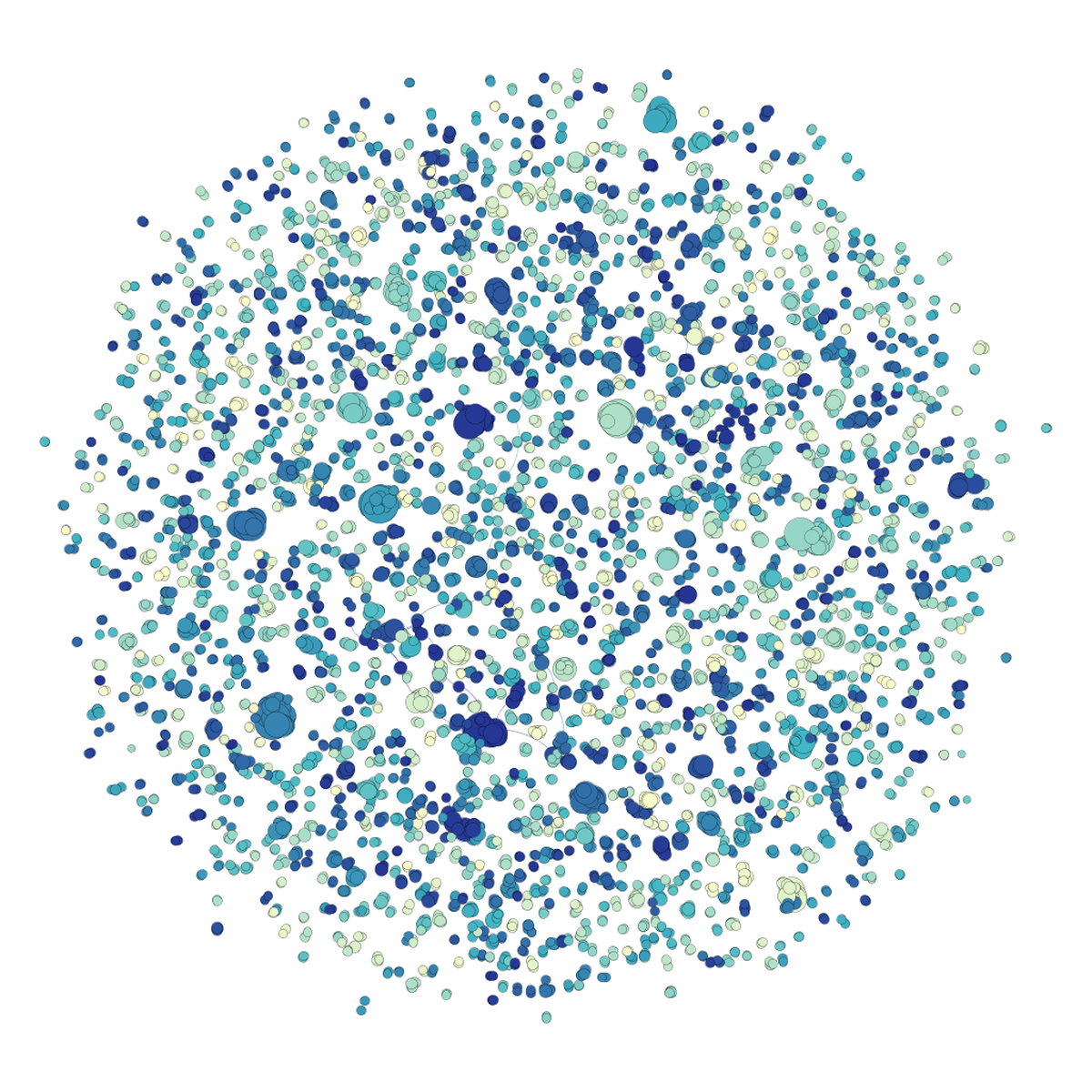 First, let's dispense with the buzzwords.
Big Data isn't what you think it is: Every federal campaign contribution over the last 30-plus years amounts to several tens of millions of records. That's not Big. Neither is a dataset of 50 million Medicare records. Or even 260 gigabytes of files related to offshore tax havens—at least not when Google counts its data in exabytes. No, the stuff we analyze in pursuit of journalism and app-building is downright tiny by comparison.
But you know what? That's ok. Because while super-smart Silicon Valley PhDs are busy helping Facebook crunch through petabytes of user data, they're also throwing off intellectual exhaust that we can benefit from in the journalism and civic data communities. Most notably: the ability to ask Big Questions.
Most of us who analyze public data for fun and profit are familiar with small questions. They're focused, incisive, and often have the kind of black-and-white, definitive answers that end up in news stories: How much money did Barack Obama raise in 2012? Is the murder rate in my town going up or down?
Big Questions, on the other hand, are speculative, exploratory, and systemic. As the name implies, they are also answered at scale: Rather than distilling a small slice of a dataset into a concrete answer, Big Questions look at entire datasets and reveal small questions you wouldn't have thought to ask.
Can we track individual campaign donor behavior over decades, and what does that tell us about their influence in politics? Which neighborhoods in my city are experiencing spikes in crime this week, and are police changing patrols accordingly?
Or, by way of example, how often do interest groups propose cookie-cutter bills in state legislatures?
People
Credits
Chase Davis is a senior digital editor at the Star Tribune in his hometown of Minneapolis. He previously worked as the editor of the Interactive News desk at The New York Times.