Features:
How We Made It: Your Hospital May Be Hazardous To Your Health
Frontline + ProPublica + Ocupop + one week
---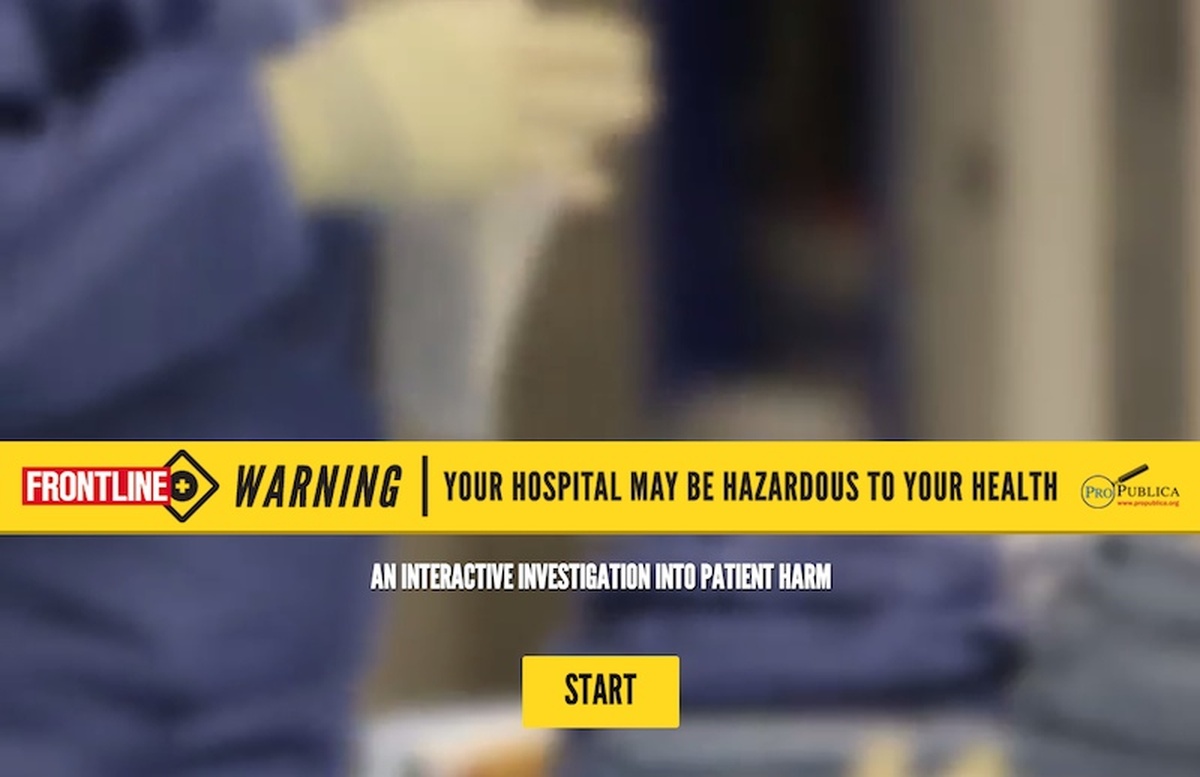 Your Hospital May Be Hazardous to Your Health is an interactive web presentation on the widespread danger of in-hospital injury, featuring video, infographics, and a choose-your-own-adventure-style malpractice-lawsuit minigame. It was built in a single week at the Tribeca Hacks Storytelling Innovation Lab, in a collaboration between PBS Frontline, non-profit news organization ProPublica, and design agency Ocupop.
Frontline and ProPublica had previously worked together on A Perfect Terrorist: David Coleman Headley's Web of Betrayal, built with design agency Secret Location over the course of a month after originally prototyping it at a Mozilla-led hack day.
For their next foray into interactive media, they took ProPublica's ongoing research on patient safety and brought it to the Storytelling Innovation Lab, where they and several teams of documentarians were paired with web developers and designers. Their goals were ambitious—there would be even more interactivity and deeper information density—and it would finished by the end of the week.
Credits
Avatar by @emilywithcurls