Features:
Last Thoughts for a New Year
Notes from Source's editor, stepping away from the desk
---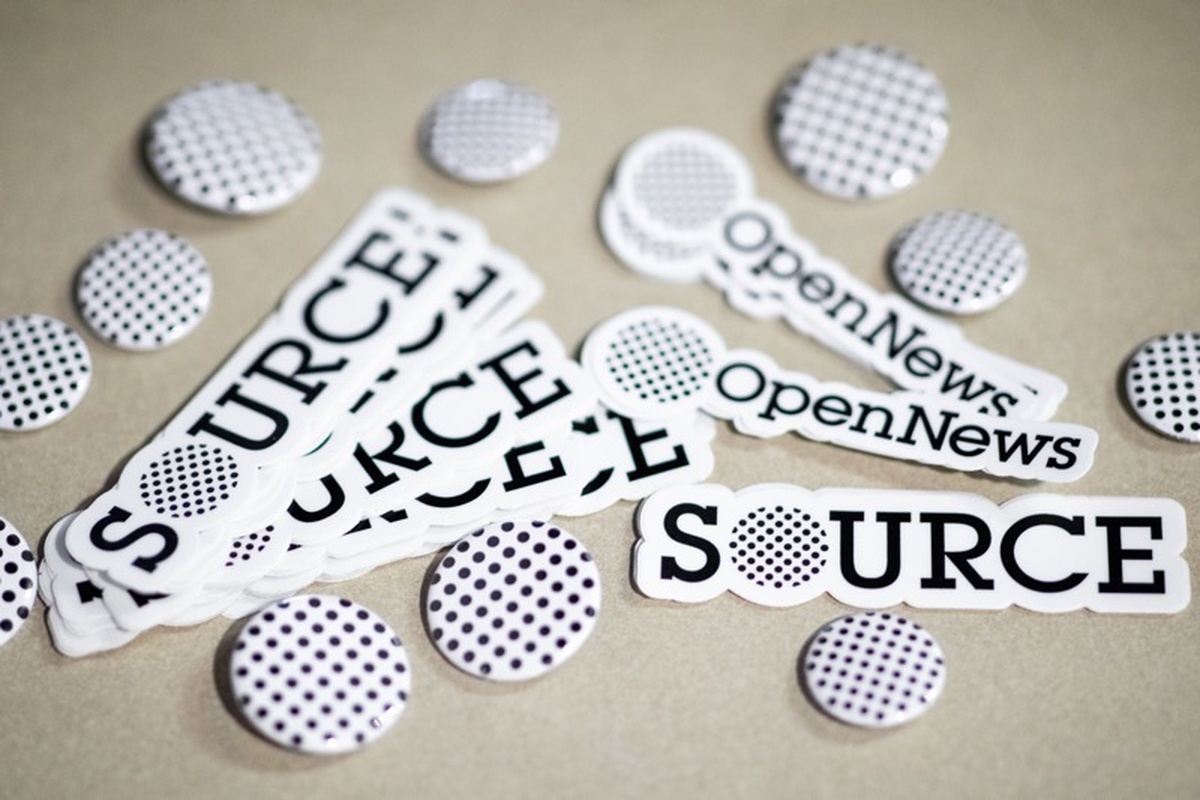 For the past five years, it's been such a privilege to work on Source. Next week, I'm moving on and handing things over to my colleagues at OpenNews. Before I step away from my editing desk, I wanted to share a few reflections as OpenNews looks ahead to another exciting year.
OpenNews director Erika Owens wrote so beautifully in a recent newsletter about where we're at. In 2019, she says, "I felt a shift. A move from 'what could we do when we're in power?' to 'how do we wield our power now?'" Source is a community platform, and a large part of its mission is helping members of this community wield their power by sharing their work and their voices, especially when those things aren't traditionally elevated. It's been such a great honor to help your words reach a wider audience where they can circulate, start conversations, demystify processes, and increase transparency.
An extremely non-definitive list of recent favorites includes: an evergreen guide on how to be an ally in the newsroom (by Emma Carew Grovum); why our industry needs to invest in childcare ASAP (by Emily Goligoski and Marisa Mazria Katz); acknowledging the toll and weight of a data reporter's job covering the opioid crisis (by Rachel Alexander); and a synthesis of society's five fault lines and how they intersect with journalists' blind spots (by Dana Amihere). I also think often of our behind-the-scenes pieces, like Neil Bedi's reflections on reporting about the Pulitzer-nominated Heartbroken series, Cirien Saadeh's account of creating a journalism collaboration around truly understanding a marginalized community's needs, and an incredibly thorough reporting recipe around gunshot victims and trauma care, by Sean Campbell, Laura Laderman, and Maya Miller.
During this transitional time, OpenNews will be sharing and celebrating even more from our archives, so keep an eye out for that.
Last Thanks
I'm extremely indebted to my colleagues past and present: Erika, Ryan, Dan, Erik, and especially Erin, who so brilliantly led the way for many years before I took over. They are the best people. More than anything, thank you to the OpenNews community for embodying what journalism looks like when we all support each other. It's been such a joy to learn from you and to share your work on Source.
Credits
Editor of Source from 2015-2020